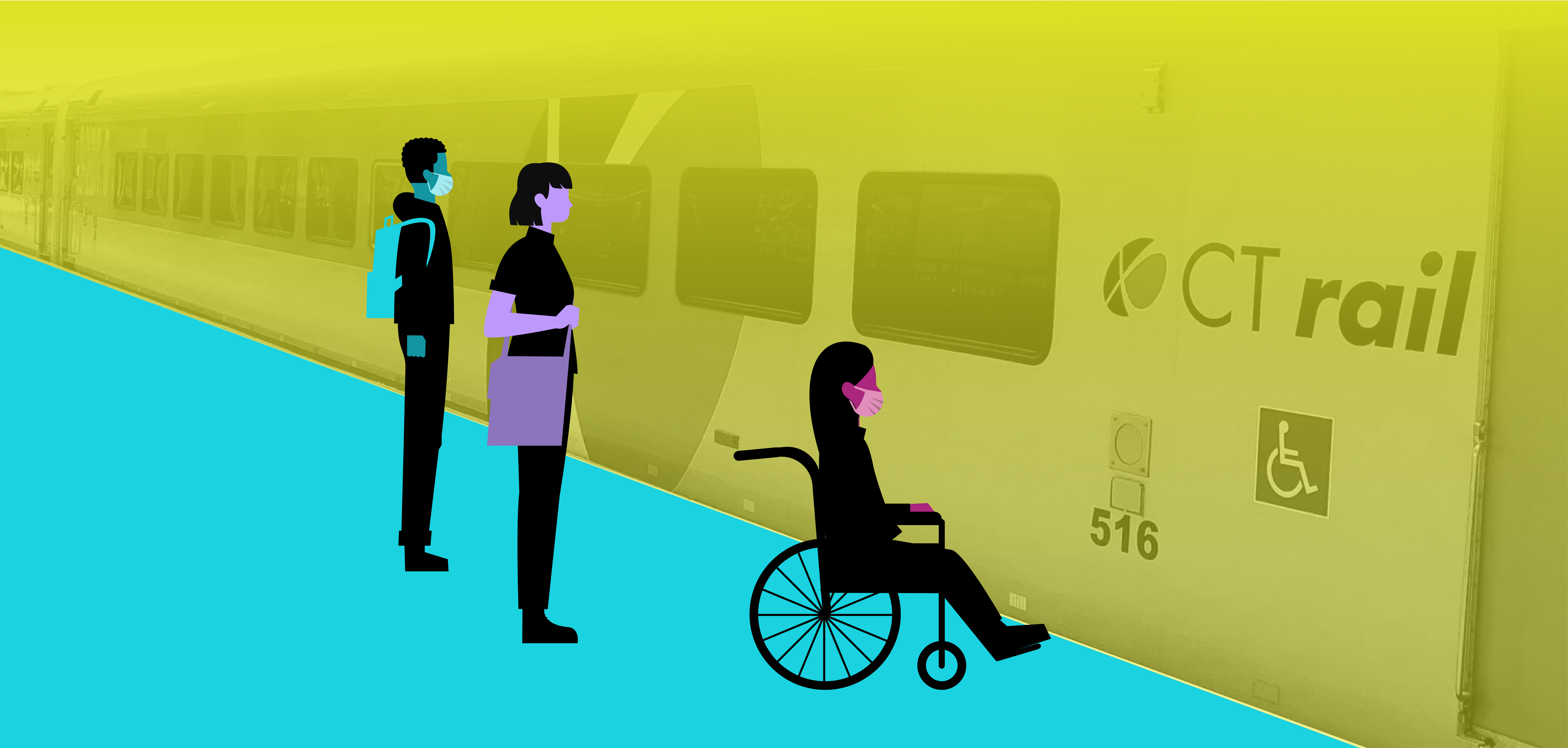 Online Activities
Feedback Summary Video
Watch a short video summarizing the outreach that the Customer Experience (CX) Action Plan team has completed to date.
For closed captions and translation options, view the video on YouTube.
Para subtítulos y opciones de traducción, vea el video en YouTube.
Online Survey Results Summary
The CX Action Plan team developed an online survey to gather feedback from public transportation riders on their experiences using public transportation in Connecticut. Survey results were used to identify pain points in a customer's journey and support the development of CX Action Plan. The survey was made up of a series of modules representing different aspects of the transit customer journey, including trip planning, fares, stations and stops, schedule and frequency, boarding and exiting, on-board, and reliability.
Highlights
Key Takeaways
The overall transit experience satisfaction rating of survey respondents of all modes was 7.5 out of 10. Respondents who chose bus as their primary mode (bus respondents) were slightly more satisfied (7.8), respondents who chose rail as their primary mode (rail respondents) were slightly less satisfied (7.2), and respondents who chose ADA Paratransit/Dial-A-Ride as their primary mode (paratransit respondents) were at the average satisfaction point (7.5).
Stations and stops and schedule and frequency modules fell below the 7.5 benchmark or 75% satisfaction rate in the survey for all modes, highlighting two areas in need of improvement statewide.
All respondents indicated the desire for well-maintained bus shelters with good lighting, clear schedules, and electronic signage with real-time information.
Bus respondents' satisfaction with stations and stops was lower (57%) than that of rail respondents (74%) highlighting the need for improvements and investment in bus stops.
Rail and bus respondents indicated a desire for more access at stations and stops to customer service personnel, bike storage, and food/beverage services.
Respondents from all modes desired more frequent service during off-peak periods and weekends, including service that starts earlier and runs later.
While paratransit respondents were satisfied with the reservation process and hours of operation for the reservation center, they indicated that they do not always have the option to reserve trips online and would like the ability to schedule on-demand trips to provide more flexibility.
Over 50% responded that walking was the primary way they get to their transit stop or station as well as to get to their final destination.
Upcoming In-person Events
The CX Action Plan is visiting transit centers, bus stops, train stations, festivals, and farmers markets across Connecticut.
Past In-person Events
The CX Action Plan team traveled across Connecticut to hear feedback during the development of the CX Action Plan. Check out the list of past events below.
2023